Garage Door Opener
Back To Our Services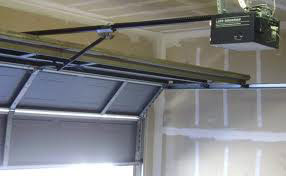 Your garage door opener has to be in proper working order to protect your garage, your home, and all the belongings within. The problem is that garage doors break down just as easily as anything else will that gets used on a daily basis. Age, use, and quality will all impact how long you have to wait until you seek repairs. When you need those repairs though, you need to rely on a Brush Prairie garage door company that can help you out. We could be that very company.
Our service technicians have experience with a wide range of doors, from a screw drive to a belt drive and beyond. We know how to work with the repairs that can come with each specific type of garage door, and we pack our vans with spare parts and tools to make sure we can take care of your issues as they form. If you have any sort of malfunctions with your garage door, rest assured that we can help you out. We are a full service repair company that has been in business for years. Let our experts go to work for you.
In terms of the quality of the products we work with
you can take note of the fact that we only deal with the best of the best. We offer many name brand products that could benefit your garage door system, like Craftsman, Sears, Liftmaster, and Chamberlain. We gather new brands all the time and still have enough experience to repair the not-so-known ones. Thus you can still get the service you need, even if you have an old garage door or a door that is from an off brand.
We offer emergency services and same day repairs so you never have to worry when a problem arises. Give us a call about the issue and we can be out to give you a consultation soon enough. You deserve the best of the best, and we are here to provide that for you. Rather than wasting time getting faulty repairs from another company, take the time to see all the services we could offer you. Our techs are waiting by the phone to answer your questions, so all you have to do is call. Your garage door could be working again in no time.